Systema Founders Vladimir Vasiliev (l.) and Mikhail Ryabko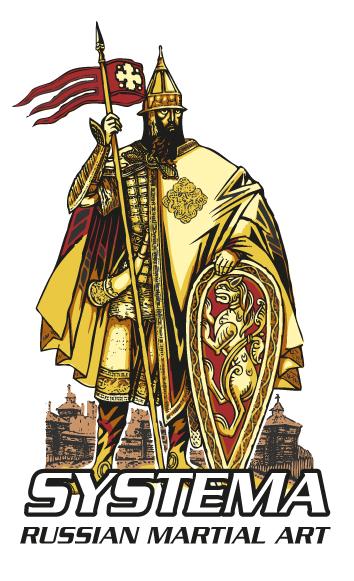 The above image indicates this school to be certified by Vladimir Vasiliev of Russian Martial Art, Toronto, Canada
Starting at 5:00 pm on Monday & Wednesday (possibly same time Fridays) and at 8:00 am Saturday at the north cabana side of the park located at 15650 Wedge Parkway, (southwest) Reno, NV, 89511. Dress in old clothing, suitable for the cool or heat of the day... we roll on the grass and work with plastic knives and such so old clothing is preferred! Please confirm by calling 775-690-7293. Cost is $5 per lesson. Lasts about 1.5 hours. Systema delivers a) anti-aging routines, b) fun fellowship, c) effectual defense of self, soul, family, community and nation. Come out & test if this is true? See: you?
Also, during lessons there may be quick tests of the mind: Can you tell today's date in Roman numerals? Escape from knots? Understand an MRE package? Convert kilos to pounds? Know the Military Alphabet words? Do combat first aide? Healing techniques?

"Systema is a unique, diverse and complete way of training and the way of life that makes one a Warrior -- skilled at defending himself and others, healthy and powerful, a true Warrior capable of leading the battle in his own heart and turn pride, aggression and fear into humility, courage and strength." -- Vladimir Vasiliev
I

wanted

to

take

the

opportunity

to

thank

you

for

teaching

me

the

Russian

martial

art

of Systema over the past several months. After relocating to the Carson City/Reno area for work, I was

looking

for

a

place

where

I

could

practice

martial

arts

to

stay

in

shape

and

relieve

the stress

of

my

daily

job.
By

chance

I

found

your

website

and

discovered

you

were

teaching Systema in

the area. Having

the opportunity

to train

with you

was truly

a life

changing experience. The breathing exercises, ground work, body awareness, philosophy and mindset of

Systema

have

greatly

changed

my

overall

outlook

on

health

and

the

martial

arts.
Having trained in

various fighting systems for

over forty years,

I have never before experienced anything like the concepts you shared. I hope to continue my training in the future when my job brings me back to the area.
There is an old saying in the martial arts that when the student is ready, the teacher will appear. This was truly the case for me this year.
I can't thank you enough for openly sharing your vast knowledge. I wish you the best of luck in the future!

!
Police Director, Las Vegas Metropolitan Police Department
January 14, 2011
Robert,
Thank you for the Systema training and the martial arts practice. It helped me keep a level head in (US Navy) basic training and to get me to graduate in the Navy and become a sailor.
Systema was especially useful at battle stations, really helped there in high-pressure situations and helped me to stay calm. I was not able to get much practice but it is still something that I will remember. And when I get back in July, if I can, I would love go and meet again for classes.
Thank you for the Systema instruction and happy belated Thanksgiving and Christmas and New Years. This training will be very useful in the fleet and I will continue to practice it while in the fleet. And so I wish you good luck with the classes.
Sincerely,
SN Ryan Hollman USN
Dear Ryan,
Thank you for your kind letter of appreciation of Systema training. I thank God for your success in the United States Navy!
And thank you for your service to our country.
May God ever be with you!
And, keep breathing!!!
Regards,
Robert Burke
Systema Instructor
Reno, Nevada
775-690-7293
Training is in a park in Southwest Reno on Saturdays at 8:00 am in Summer weather, and 9:00 am during Winter weather. (Other times available at request! See contact page for address and directions.)
Cost is $5.00. Dress for the weather and rolling on the grass!
(Begin by paying for four lessons in advance, & receive free training knife!)


Question: Is this training legit?
Answer: Try it and find out. Outside conditioning is tougher than inside. Outside conditions are more realistic than inside a dojo. Slow motion learning is quicker than fast. Receiving punches is more healing and conditioning than punching pads. Learning "close work" is better than staying three feet away from opponent. Belts make pride, uniforms make pride, rigid movements and routines make rigidness. Russian Martial Art: no belts, no uniforms, no nonsense. Rather: accept, allow receive... and be free! Freedom of movement means greater life. Greater life means more victory. Come and join us!

And oh yes, outside has better air. And parks have things dojos don't. Like park benches, hills, sprinting fields, trees, playground equipment, wind, rain, snow, sun, dark... and SYSTEMA uses ALL of these things in fun training. Minute for minute, you get much better results in the real outside world!

Robert Burke
SYSTEMA Instructor
775-690-7293 cell
rwburke@sbcglobal.net
Battle Born Systema: Reno, Nevada's Russian Martial Art Study Group
Who
– Robert Winkler Burke of Reno, Nevada leads a Russian Martial Arts Systema study group in Reno, Nevada.

Burke is 65 years old and a retired contractor.

His phone:

775-690-7293.


How
– Vladimir Vasiliev, Russian Martial Art leader of Toronto, Canada, has approved Burke as a Systema "Instructor." He has attended Systema seminars in the US, Canada and Russia since August 2006.

Burke has trained under V. Vasiliev in Toronto, Canada; Mikhail Ryabko in Moscow, Russia; Sergey Makarenko of Sacramento, California, Emmanuel Manolakais of Toronto, Alex Kostic of Serbia, James Williams of Encinitas, California, Max Franz who is formerly Russian Marine Spetsnaz now in Toronto, Dave Merrell of Florida, Martin Wheeler of Los Angeles, Adam and Brendon Zettler of Toronto, Konstantin Komarov, Major in the Special Service Police Force Russian military reconnaissance and Danil Ryabko, son of Mikhail Ryabko.


See
– Vladimir Vasiliev's website for videos :
www.russianmartialart.com
.

From this extensive website you can find listings of US and out-of-country teachers, classes and seminars.

Welcome to the world of Systema!


When
– See above.
Call to confirm your first times.

690-7293.


Team Lessons
– At time and place of your request.

Call 690-7293.

(Come to practice and see if this might be good for your local SWAT, Special Ops, ROTC, JROTC or any other public sector, military or other principled teams, including football, baseball, etc.

The art is especially well-suited for mature operations, whether that be mom and dad or the executive staff of a large organization, such as district attorneys, corporate heads, government team leaders, or women in influential positions.

Price subject to terms.)


Systema and Women
– Is the art too hard for women?

No.

The art can, however, be hard on attackers.

Vladimir Vasiliev writes, "Fighting skill should evolve into an unconquerable weapon that can't be seen until used nor taken away while its practitioner is alive."


Warrior Spirit
– Whether you are a man or woman, if you think you have a warrior spirit in you that needs proper feeding, Systema might be for you.

If you have no warrior spirit in you, or you are naturally opposed to those with warrior spirits, don't do Systema.


Body Type
– Do you have a body?

Perfect!

You will have your own style in your own body.

Systema works on all body types, and remains hidden until needed.


Private Lessons
– At time of your request.

Call 690-7293.


Children Lessons
– Yes, they can train with their parent(s.)
Where
–Systema classes are held in the big beautiful outdoors!

We meet near the

Lower

Picnic Area Cabana area, several hundred yards

north

of the Big Yellow Library, between a sandy volleyball area and a children's playground:

South Valleys Regional Sports Complex

(Near yellow-colored South Valleys Library at the "lower" pavilion to the north.)

15650 A. Wedge Parkway (at corner of Whites Creek Lane)

Reno, Nevada

89511
Our second training site is at the Sparks Marina.

Why Meet Outside?
– It is THE BEST in environment to train and obtain healing!

Recently I attended a health expo in Reno.

Many people at booths were selling health and wellness solutions, from gym memberships to supplements to New Age devices.

Most of the people selling their solutions LOOKED SICKLY.

Only one person looked healthy

:

Tricia Chism of
www.roveoutdoorfitness.com
.

She is a personal trainer who offers exercise classes outdoors!

She attributes her vibrant and glowing health to outdoor training, and says her students enjoy the same benefits.

So, do the math:

Systema outdoor classes offer the same helps along with self-defense tactics!

Come and see!


Cost
– The cost is $5 per lesson at South Reno, $6 per person Sparks Marina.


I'm trying to see if a brutally honest $5 cash price works.... Because in the industry, the business will capture your credit card, or checking account... and make 1) automatic withdrawals......(whether or not you go) or 2) make a half-year or year contract up front (whether or not you go) or even 3) sell a life-time membership basket of goods (whether or not you go.)

NOW, philosophically and morally such schemes are questionable.... However, if I am trying to teach AWARENESS.....

I can't con my customers and then presume to be not conning their sight out of some kind of awareness

... See? It'd be hypocritical....


What
– Russian Martial Art is a complete health, wellness and martial system developed or kept by Russians from Tenth Century Orthodox believers, through Spetsnaz Communist training, and now through fortunate practitioners worldwide.

It is also called "Systema," for its complete system of being, breathing, survival and martial skills.

The program is excellent at a) health regeneration, b) the removal of fear and build-up of courage regarding stressful situations, weapons disarming and surprising events c) dedication to kindness in action rather than evil advantage-taking, resulting in d) peace.

Nevada
– Nevada's state motto is "Battle Born," to honor its birth in 1864, during the nation's Civil War.

(See "Disney's Great Moments with Mr. Lincoln," below.)

Thus, as a tribute to liberty, this website is called Battle Born Systema.


Las Vegas
– Outdoor classes or seminars could be held if enough interested people call.


Why
– Training classes will be held to develop liberty in spirit, soul and body.

A good definition of liberty is dedication to the imposition of self-restraint.

Due to Russian Martial Art's dedication to strength, courage and humility, the followers of Systema may learn much about true liberty.


Weather
– Unless weather is severe classes are on.

(Train through the challenge!)


Dress
– Russian Martial Art aims for humility in its students.

Therefore, there are no belts, uniforms, bowing or degrees in proficiency awarded.

The typical dress is simply a pair of military-style pants, a T-shirt and running shoes or boots.

(For winter training wear something warm, like ski clothes.

The goal is to be comfortable in all environs.)


Age
– Students must be at least 16 years old.

(If interest is shown, a class for children is possible.)


Difficulty
– Russian Martial Art is quick to learn because there is no memorization of moves.

The goal is fluid, dynamic movement natural to each person's body.

Systema training is not easy but not impossible either.

See the videos and be encouraged!


Style
– Russian Martial Art is unusual in that there are no stances or preferred body types.

The art seems to invisibly adapt to its practitioners.

The style has been described as being simultaneously soft and hard.

The exercises and unusual conditioning methods are admittedly challenging, but the goal is for soft working abilities.


Tools
– Training often involves dummy knives, closet-pole sticks and improvised weapons.

The goal is to have no fear and to be comfortable with disarming techniques.


Anti-Terrorism
– Burke offers a $120 indoor class to learn to how disarm perpetrators with assault rifle or pistol.

Using real-colored fake rubber/plastic models, you will learn how arm yourself via the "enemy."

Do this and be comfortable traveling beyond Nevada.


Founder
– Mikhail Ryabko of Moscow, Russia says Systema is:

-The spiritual aspect - spiritual development of a trainee, building a system of his or her values and goals;
-Psychological aspect - development and invigoration of the trainees' psyche;
-Physical aspect - development of physical body and its abilities;
-Health aspect - trainees health improvement;
-Special-Purpose aspect - achievement of high level results in any kind of activity, including a professional one;
-Social aspect - prepare trainees to adapt to different social conditions, including unfavorable;


A person working towards mastery of "SYSTEMA" gradually acquires a great deal of extremely valuable universal knowledge and skills, which he or she extensively uses in everyday life: private life, professional activities, relations with other people, solving problems arising from stressful tight situations, etc. No matter which objectives a person had in mind, when he or she starts doing SYSTEMA, the skills he acquires lead to the same result - growth of his/her personality, physical, psychological and spiritual development and improved health.

See:
http://www.systemaryabko.ru/en/?What_is_SYSTEMA
.

"Freedom is not synonymous with an easy life… There are many difficult things about freedom: It does not give you safety, it creates moral dilemmas for you; it requires self-discipline; it imposes great responsibilities; but such is the nature of Man and

in such consists his glory and salvation

."
n
Margaret Thatcher, Former British Prime Minister (and friends w/ Reagan.)
"Your life is not your alone; it belongs to your friends, family and community" (ibid. Alexander Ivanovich Retuinskih), or as is said in the Cossack Cadet Code: The life of your friend is always more valuable than your own. You can die yourself, but rescue your friend.

This is the crux and cornerstone of Russian Martial Art: the preservation and harmony with the community of life." -- Scott B.Sonnon


"Don't think too highly about yourself."

-- Vladimir Vasiliev

"Fighting skill should evolve into an unconquerable weapon that can't be seen until used nor taken away while its practitioner is alive." – Vladimir Vasiliev

"Good things happen to good people."

-- Mikhail Ryabko

"The goal is permanent ego damage (to oneself.)" – Sergey Makarenko

"Every strike is a healing strike." – Frank Fileti

Disney's Great Moments with Mr. Lincoln:

http://www.youtube.com/watch?v=4RR2jSTyGZQ
.

The world has never had a good definition of the word liberty.

And the American people are just now much in want of one.



We all declare for liberty.

But in using the same word, we do not all mean the same thing.

What constitutes the bulwark of our liberty and independence?

It is not our frowning battlements, our bristling seacoasts.

These are not our reliance against tyranny.

Our reliance is in the love of liberty which God has planted in our bosoms.

Our defense is in the preservation of the spirit which prizes liberty as the heritage of all men, in all lands, everywhere.



Destroy this spirit and you have planted the seeds of despotism around your own doors.

At what point shall we expect the approach of danger?

By what means shall we fortify against it?

Shall we expect some transatlantic military giant to step the ocean and crush us at a blow?

Never.

All the armies of Europe, Asia and Africa combined could not by force take a drink from the Ohio or make a track on the Blue Ridge in a trial of a thousand years.

At what point then, is the approach of danger to be expected?

I answer that if it ever reaches, it must spring from amongst us.

It cannot come from abroad.

If destruction be our lot, we ourselves must be the authors and finishers.

As a nation of free men, we must live through all times, or die by suicide.

Let reverence for the law be breathed by every American mother to the lisping babe that prattles on her lap.

Let it be taught in the schools, in the seminaries and in the colleges.

Let it be written in primers, in spelling books and almanacs.

Let it be preached from the pulpit, proclaimed in legislative halls, and enforced in courts of justice.

And in short, let it become the political religion of the nation.

And let the old and the young, the rich and the poor, the grave and the gay, of all sexes, and tongues and colors and conditions sacrifice unceasingly at its altars.

And let us strive to deserve, as far as mortals may, the continued care of Divine Providence, trusting that in future national emergencies He will not fail to provide us the instruments of safety and security.

Neither let us be slandered from our duty by false accusations against us, or frightened from it by menaces from destruction to the government, nor of dungeons to ourselves.

Let us have faith that right makes might.

And in that faith, let us to the end dare to do our duty as we understand it.


Action
– Call Robert Winkler Burke at 775-690-7293 to confirm the next class to attend.

Or send an e-mail to Burke at
rwburke@sbcglobal.net
.
Hi Robert,
Congratulations on becoming an instructor in training and Reno systema school! Well deserved, and I am happy for you and the students.
Every time we meet you amaze me with your quiet power and joyous celebration of life. Thank you for being part of Systema community.
Warm Wishes,
Dimitri Trufanov
Systema Chicago NW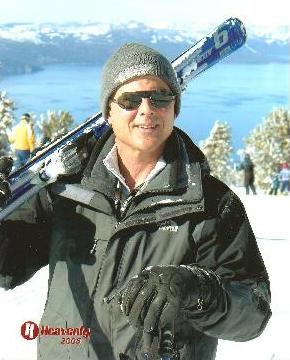 Robert Winkler Burke at Heavenly Ski Resort
Robert Burke as guest of Washoe County Sheriffs Office, shooting a Colt M4 from SWAT team on April, 2008.
Welcome to Systema Headquarters September 15th 2009 Newsletter featuring


Systema rules on the plains of

Kenya


by Robert Burke
In the far reaches of Western Kenya, Africa, stands a little village called Bungoma, where the natives are 100% black, poor, and most of them are Christian-raised. I grew to discover that many of the men there have a lion's spirit.
How do I know this? Over the past year, I visited Bungoma twice, as an unofficial missionary, and I had been invited by a pastor of several small churches there to teach
Russian Martial Art
,
Systema
, to thirty of the parishioners of those churches.
I wondered, would it open their spirits? Would it help them? Would they like it?
The answers were yes, yes and yes!
And here is why they wanted to learn Systema:
Africa
is a dangerous place.
The manager of the hotel I stayed at was named Raphael. He had been pistol whipped when thugs attacked the
Catholic school
where he had formerly worked as a janitor. Raphael showed me the scars on his head from the beating. He wanted to learn Systema, and he let me train him on the hotel's grass lawn.
Also, one of the pastors, Richard, showed me scars on his torso from a "bolo" or machete attack he suffered as a teenager. The attack also took two of his fingers, which happened when he had raised his hands in surrender. Richard wanted to learn Systema.
In short, these were motivated men, and I felt I could try to teach them Systema.
On the grass of the Cana Court Hotel, I began training with a dozen Kenyan men. First,
Systema Breathing
exercises. Then the
Core Work
of push ups, squats, and leg raises. Not surprisingly, this was new to the farmers, merchants, bicycle taxi drivers and pastors. All of it new!
They smiled. They laughed... And they struggled. They admitted to me, "We thought all Kenyans were stronger than the white man, but we cannot do push ups like you!" These were men who were accustomed to walking for days across the plains and do hard labor in the sugar cane fields with ease! Despite these capabilities, they didn't realize the amount of tension and fear that they carried within them, and it was the Systema training that helped them become aware of this.
We continued with
movement exercises
, then
knife drills
and disarming,
wrestling
and takedowns, then
punches
to the body. And always, breathing, breathing, breathing!
In short order, I had a group of elated, yet ego-deflated and still thoroughly happy men.
"Robert!" they said, "We have always been told by the missionaries to turn the other cheek! We did not know we could fight back!" Indeed, Systema offers a way of fighting evil while remaining a decent human being. As the founders of Systema say, "Systema does not destroy, it fights Evil by converting it to Good."
It just goes to show how universal Systema really is in that it appeals to people all over the world.
God willing, I would love to help train these Kenyans again. In time, they could become true lions of their land!
About the author.
Robert Winkler Burke is s Systema "Instructor" who conducts classes in

Reno, Nevada

year round. He has trained extensively with

Vladimir Vasiliev

in Toronto and with

Mikhail Ryabko

in

Moscow

. Robert's website is
www.battlebornsystema.com
.
To receive a complimentary DVD that previews Systema training and instruction, please email your request to
training@RussianMartialArt.com
or call
905-881-4711
and it will be mailed to you
FREE of charge.
mutual followers instagram fake prada bags instagram followers paypal outlet handbags online italian restaurants rosemont limitations of chatgpt prada boutiques chatgpt openai apk dr patel house tampa chatgpt trial prada snakeskin bag the very first nightingale song prada mask prada bags 2020 prada cabazon dolce and gabbana outlet online italian restaurant rosemont il
Battle Born Systema: Northern Nevada's authorized Systema training in Russian Martial Art.
Web Hosting powered by Network Solutions®